GOODGER SPECIALIST
EQUIPMENT LTD
SKID-STEER LOADERS AVAILABLE TO HIRE
FROM GOODGER SE LTD
Goodger Specialist Equipment Ltd have wide variety of Skid-Steer loaders with various attachments available
for hire in the Kent / London area.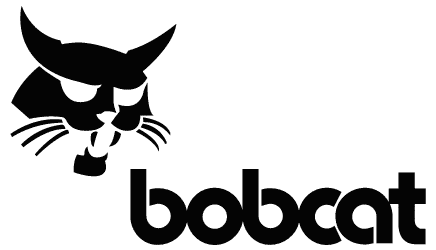 Models available for hire are Bobcat's S70, S100, S130, S175, S205, S300, S450, S550, S595, S630.
All models can be hired self drive or with operator. Specifications available on request.
Our skid-steer loaders can sometimes be used in place of a large excavator by digging a hole from the inside and are particularly useful for digging under a structure where overhead clearances does not allow for the boom of a large excavator, such as a basement under an existing house. They can operate in tight areas excavators and dumper might struggle to maneuver in.
Large range of attachments available – Bobcat attachments to suit all industries including: Hydraulic breaker, Auger, Grab Bucket, Trenchers, Dozer Blades, Snow Ploughs, Sweeper Buckets, Highway Patch Planners, Pallet Forks and Forest Mulchers.
All Bobcat skid-steer machines and bobcat tracked are delivered fully serviced by Bobcat.
Please contact us today for operated or self drive call today on 01634 376700 for our Maidstone / Kent / London depot or 01526 397922 for our Lincoln / Lincolnshire depot.
Covering most of the UK from Yorkshire, Lincolnshire, Suffolk, Hertfordshire, East Midland, West Midlands, Essex, London, Kent, Surrey, West Sussex, East Sussex
INDUSTRIES
Goodger Specialist Equipment provide Bobcat Loader hire, Bobcat tracked and a wide range of plant, skid steer and machinery hire specialists to a range of industries.
Equipment Available to Buy
Goodger Specialist Equipment Ltd, 66 Dargets Road, Chatham, Kent, ME5 8BL
Call Us
Kent: 01634 376700
Lincoln: 01526 397922
Mobile: 07900 265667